Used Yanmar D36 Outboard diesel marine engine - Plettenbergbay
Monday, 13 September 2021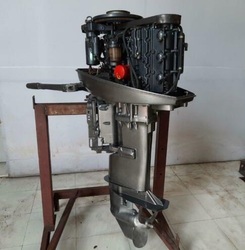 Item details
City:
Plettenbergbay, Western Cape
Contacts

Kate

0715138716
Item description

Product specifications :
Make and Type : Yanmar D36
Mfg Year: ND
Serial Number: 05535
Start: Electric
Cooling: Water-cooled.
Accessories: NA
Test run video: Please see at bottom of description.
Wt : 140 kgs approx
Dimensions : 150x55x70cm
Guarantee : Products are not new, coming from old ships, so we can't offer guarantee.